Team: Eva Chen, Xiran Yang
​
Product Design/ AR Game/ IOS Development
​
Developer tools: XCode
​
Designer tools: Adobe XD/ InVIsion/OverFlow
Fly your love is a mobile AR app that aims to create a new type of chatting experience among people of different physical places. Users are encouraged to utilize their body movements to send messages based on where they locate.
Storyboarding
Due to geographical and time differences, we rely heavily on different digital tools to connect with family and friends who live far away from us. Our connection is often reflected as text messages, audio calls or video chats. The biggest difference between digital interaction and our traditional face-to-face interaction is that we lost the opportunity to deliver feelings and emotions using body gestures and subtle movements. Instead, our communication relies heavily on text and language. However, many times we find it hard to have a long in-depth talk with each other due to the time difference, yet a simple and efficient text message fails to fully express our emotions.
​
Therefore, we would like to explore if there exists a new type of interaction that encourages people to move when communicating through digital tools. And thus allow us to better express our emotions in a new and interesting way to people living at different time zones from us as an alternative besides video chat or text messages.
Userflow
Wireframe
How it works
Choose a friend to send love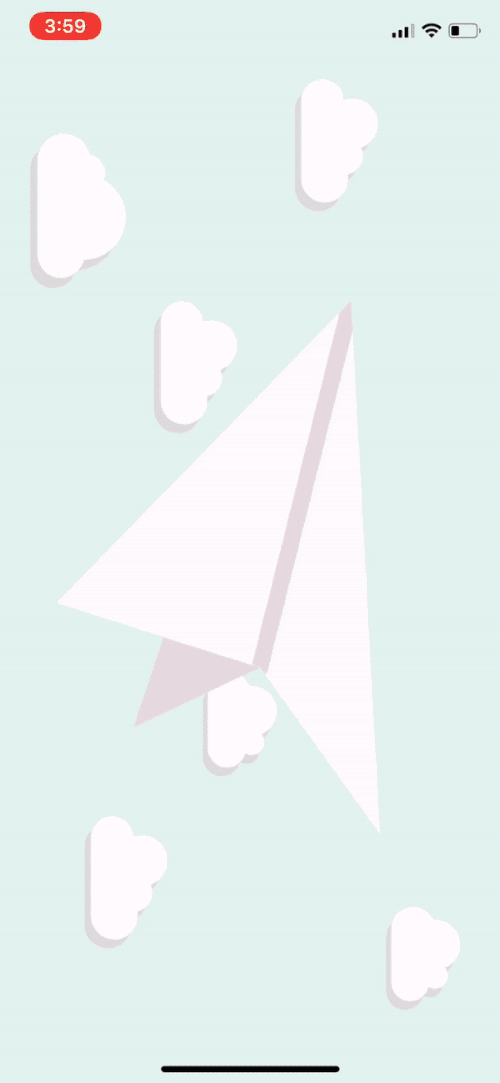 Record an AR paper plane video
Your friend will receive the paper plane carrying the message
Conclusion
In the modern era, the time difference and long distance between two physical spaces have got us to wonder if there could be a type of simple interaction that can not only deliver each other's love, but also present one's strong feelings at certain moments in the form of a digital tool, without it necessarily be a long in-depth conversation. Fly Your Love is an exploration of this topic. If you have the same feeling, hope it warms you!